Five ways to avoid paying extortionate lenders' mortgage insurance
Aussies in their droves are refinancing their mortgages or jumping into the property market for the first time. That means lenders' mortgage insurers are raking in the cash.
This insurance hurts because it is ultra-expensive. Worse than that, although the borrower has to pay the premium, the insurance protects only the lender – it covers them if there is a shortfall if you default on the loan and the lender does not recoup enough from a forced sale of your property to cover what you owe.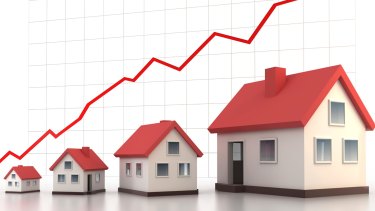 The cost of lenders' mortgage insurance is extortionate and can run into tens of thousands of dollars.
So, here are five ways to help you avoid it.
1. Buy with a 20 per cent deposit
Lenders' mortgage insurance is payable on loans where you borrow more than 80 per cent of the property's worth – what is called the Loan-to-Valuation (LVR) ratio. So, saving a 20 per cent deposit exempts you.
Not having to pay lenders' mortgage insurance is valuable. For example, if you borrow 90 per cent on a $400,000 property, the insurance will cost you more than $7000. That's probably a big chunk of the furnishings for your new home.
However, with property prices booming, saving 20 per cent for a deposit may be a pipe dream. You may just keep chasing that deposit as prices move further out of reach.
An alternative is…Advertisement
2. Get a gift
Try to access the bank of mum and dad for a gift. A lender may still want to see a savings history to prove that you can meet the mortgage repayments, but a gift that tops up your deposit to 20 per cent helps.
And it does not necessarily need to be a gift, either; perhaps friends or family wants to invest in your shiny new home asset.
You could pay them market rent on the portion of the property that they own. In this case, get a lawyer to draw up a co-ownership agreement that lays out the deal, and also what happens (and how the property will be valued) if one of the parties wants to sell and the other wants to buy it.
If you can't find anyone willing to part with their cash…
3. Get a guarantor
A guarantor is responsible for paying back a loan if the borrower cannot.
If the borrower saved, say, 10 per cent of the deposit, the guarantor could put up the other 10 per cent using equity in their own property. This means that property could be at risk on default, too.
It may also be possible to only guarantee a portion of a home loan; once that portion is repaid, their property would no longer be used as collateral.
Of course, the borrower then takes their mortgage for the higher, say, 90 per cent LVR, so has to be sure they can manage larger repayments on that amount.
Finding a guarantor is a massive free kick for a first homebuyer.
But, if eligible, there's another way…
4. Take up government schemes
The First Home Loan Deposit Scheme is available to singles with income below $125,000 and couples with income below $200,000.
This allows a first homebuyer to purchase a property with just a 5 per cent deposit. The government goes guarantor for the other 15 per cent to top it up to the necessary 20 per cent level to avoid lenders' mortgage insurance.
Of course, the same repayment safety stipulation applies as above: you need to be confident to meet repayments on 95 per cent of the property's value.
The recent federal budget also contains an extension of this scheme: the Family Home Guarantee. This is available to single parents on less than $125,000 a year and gets them into the market with just a 2 per cent deposit.
It appears generous but a 98 per cent loan could put you at risk of your new home becoming worth less than the amount owed should property prices fall.
Ten thousand guarantees in this scheme will be released on July 1.
Then there is a consideration for existing homeowners…
5. Run the numbers before a refinance
With huge competition in the mortgage market, good-quality variable interest rate loans are now available for about 2 per cent.
If you are on the big-four bank average rate of 3.53 per cent, savings from a switch are significant.
But here's the trap: lenders' mortgage insurance is not portable. If you still have equity of less than 20 per cent in your home, you most likely have to pay the big impost again.
Do the numbers carefully to see how long your interest savings would take to recoup the additional insurance hit.
Source: SMH – Nicole Pedersen-McKinnon 29/5/21